Summary
The COVID-19 pandemic marks an unprecedented time in modern history that will require the best of humanity to overcome. The new coronavirus has taken thousands of lives and spread to nearly every country in the world. Your donation to this fund will support immediate and long-term relief and recovery in vulnerable communities during one of the most challenging times we have collectively faced.
$5M

total goal

$3.92M remaining
5,429 donors
195 monthly donors
205 fundraisers
2

months
Challenge
This crisis threatens everyone's way of life, but it is especially difficult for people who are already vulnerable, including those with pre-existing medical conditions, older adults, individuals experiencing homelessness, refugees and migrants, wage workers, and those with inflexible jobs.
Solution
Your donation to this fund will help stop the virus's spread and give communities on the front lines of the crisis the resources they need to act quickly and protect the most vulnerable. Donations are already helping to:
Send doctors, nurses, and other front line responders to communities in need
Get masks, ventilators, and other lifesaving medical supplies to hospitals and clinics
Deliver essential items to struggling families and older individuals in quarantined cities and refugee camps
Feed children that rely on school meals as their only source of nutrition
Support hygiene awareness efforts
And much, much more...
As the situation evolves, the fund will transition to support longer-term recovery and education efforts run by local, vetted organizations in affected regions. We will work with our partners on the ground to allocate funds where they're most needed.
Long-Term Impact
We believe that organizations that are deeply rooted in local communities are best positioned to lead long-term plans to stop COVID-19. Your donation to this fund will help build stronger response capacities in communities around the world so that we are all better equipped to face future outbreaks. GlobalGiving will send you regular email updates about how your donation has been put to use.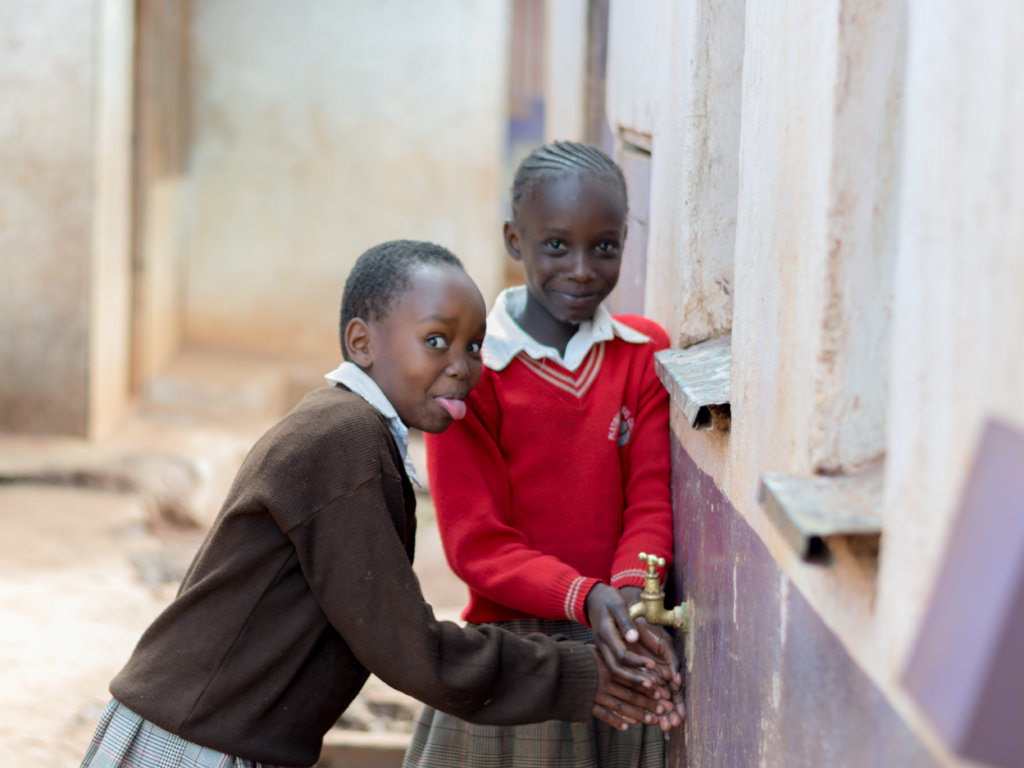 Thank you for your generous donation to the GlobalGiving Coronavirus Relief Fund. As we come together to adapt to new realities unleashed by the COVID-19 pandemic, GlobalGiving partners are already on the ground, providing medical support and meeting critical needs in communities around the world. The new coronavirus is now present in nearly every country in the world, and this pandemic has taken thousands of lives and is affecting millions of people. Today, we'd like to show you how your donation is bringing relief to vulnerable people in some of the most intensely affected areas.
With your support and contributions from our corporate partners, GlobalGiving has made emergency grants to nonprofits working hard to respond to and contain the spread of COVID-19 in China, Italy, Iran, South Korea, and the United States. The full impact of this unprecedented global crisis is not yet known. But GlobalGiving remains committed to raising and delivering funds for both immediate relief and long-term recovery. Thank you for being part of the solution! Below are a few ways your donation has already made a difference.
Amid global shortages, Direct Relief is delivering personal protective equipment and essential medical supplies to health facilities in the U.S., China, and other affected countries. In close coordination with public health officials, nonprofit organizations, and the private sector, Direct Relief has been providing much needed N-95 surgical masks, gloves, coveralls, and face shields to frontline health workers.
Hubei province in China was the original epicenter of the Coronavirus outbreak, with Wuhan city being the most acutely affected. One Foundation rapidly launched a response in late January. Their teams provided medical care and coordinated the distribution of medical supplies and equipment for health workers, and provided online consultation for local communities. Since the outbreak, the One Foundation team has supported 499 hospitals in 81 counties across Hubei Province, including maternal care and children's hospitals.
Another Chinese GlobalGiving partner, Non-Profit Incubator (NPI), launched the "Alliance to Battle COVID-19 on Community Level" to bring together experts, activists, and researchers to address community concerns and priorities. This initiative focuses on conducting sustainable community building, resolving community problems, and cultivating volunteer spirit. The initiative began with a series of community-based interventions to drive increased attention and resources where needs were greatest. This helped mobilize resources to frontline workers and vulnerable communities most affected by the outbreak, and support residents to self-organize and volunteer safely in their communities. In the long term, the alliance aims to establish a learning network that empowers grassroots community organizations and social worker institutions, for both online and offline capacity building long after the pandemic has passed.
Italy has become the new epicenter for this pandemic, and the Italian Red Cross has been in the front lines of the COVID-19 response from day one. Their team has been providing emergency health care, psychological and emotional support, logistics, informative campaigns, surveillance activities, and health screenings. In partnership with public health entities, the Italian Red Cross is safely coordinating case management. They are triaging patients, conducting testing, and managing transportation to hospitals, if necessary, or providing medical care for non-infected patients at home. Through regional emergency units, they are supporting pre-triage activities to identify new positive cases before they enter emergency rooms and home health care services.
Relief International is acting fast to address the growing number of COVID-19 cases in Iran. Relief International is delivering protective medical gear and equipment to frontline health workers including masks, goggles, and gloves. Their teams are working tirelessly to launch preventive campaigns and deliver critical hygiene training to help stop the spread of the virus.
A mere two weeks ago, South Korea had the second highest rate of COVID-19 cases. The Asia Pacific Alliance for Disaster Management (A-PAD) Korea has been working with local restaurants to deliver meals to children who rely on school lunches for their nutrition. The A-PAD Korea team is providing meals across six children centers in Daegu, the worst affected region in South Korea.
Hundreds of GlobalGiving nonprofit partners are mobilizing to meet urgent and evolving COVID-19 needs in their communities. Your support is crucial to their efforts and the eventual defeat of COVID-19. We will continue to keep you informed as we actively monitor this crisis and support valiant efforts to bring this global pandemic under control. We stand in solidarity with you and these amazing responders as we rise to face one of the most challenging crises in modern history.
In gratitude and solidarity,
Sandrina da Cruz
Senior Humanitarian Response Specialist
Frequently Asked Questions
We are so grateful for the generosity shown by the GlobalGiving community whenever a crisis such the Coronavirus Pandemic strikes. We're also glad to see donors asking important questions to make sure their donations have the biggest impact possible. The following are answers to frequently asked questions about the Disaster Recovery Network at GlobalGiving:
Q: What's your charity rating?
A: GlobalGiving has been awarded the highest possible rating by Charity Navigator, BBB Wise Giving Alliance, and GuideStar. You can click on these logos to verify our rating.
Q: Where does the money from this relief fund go?
A: All donations to this fund will support coronavirus relief and recovery efforts. The fund will help initially focus on meeting affected communities immediate needs, including the provision of healthcare and supplies. Once initial relief work is complete, this fund will transition to support longer-term recovery efforts run by vetted local organizations, including education initiatives, that will make communities more resilient to future outbreaks.
Q: What's GlobalGiving's history in the affected areas?
A: GlobalGiving has longstanding relationships with nonprofits in affected areas. Our partners provide a range of services in areas such as crisis response, healthcare, education, and economic development. GlobalGiving leverages its existing partnerships to provide relief to those in need.
Q: What makes GlobalGiving different from other nonprofits?
A: Here's how disaster recovery at GlobalGiving works: the GlobalGiving community is made up of large and small nonprofits from 170+ countries. When disasters and crises strike, we are committed to connecting donors to vetted organizations that are immediately responding to needs in the impacted communities. We often support international or regional first responders in the initial stages of relief. However, we believe local, community-led organizations are best positioned to assess and respond to needs in the medium- and long-term, so we listen carefully to what these local leaders deem most critical. Our view is that community-led organizations possess critical knowledge about their communities and can nimbly and effectively navigate unique dynamics in their region. Getting funds to them benefits communities directly, quickly, and with longer-term impact. Learn more about our approach.
Read more about how this approach has helped:
Q: What's the benefit of GlobalGiving's approach for donors?
A: For donors, GlobalGiving provides a trusted way to help quickly and effectively without having to do a lot of research. Donors can support both immediate relief and long-term recovery with donations to our relief fund. Every nonprofit that receives funds must commit to sending reports regularly, and we typically conduct site visits to check on the work being done. Donors will receive updates on progress reported by GlobalGiving's nonprofit partners.
Q: How does GlobalGiving work with companies and foundations?
A: GlobalGiving helps companies give to relief and recovery projects that are important to employees, customers, or other stakeholders. Many companies use GlobalGiving to track and match employee donations to disaster relief efforts, amplifying employee impact and driving further support directly where it's needed. We also facilitate grants to specific organizations and manage ongoing disaster grant programs for companies and foundations like Facebook and the Omidyar Group.
Q: How will you keep me updated about how my donation is used?
A: Depending upon the scale of the disaster we will provide updates within weeks of a significant disaster, and at a minimum quarterly, to donors who provide email addresses. These updates include information showing the efforts supported through the fund, including the names of the organizations that are receiving funds. As time goes on, we'll share specific stories, photos, and videos from these relief and recovery efforts. You can see we're still reporting on how funds are being used for long-term recovery operations related to past disasters:
Q: How long will it take for my money to get to disaster-affected areas?
A: We'll make disbursements from the Coronavirus Relief Fund as soon as possible, which means your donation could be on the ground within a week or less. (This is rare for most organizations that aggregate funds as we do!) Our commitment to local nonprofits and medium and long-term recovery means we are deliberate about how we disburse donations. For relief Funds that raise less than $1 million, our goal is to disburse all contributions within 12 months. For larger disasters, we commit to disbursing at least 50% of Fund balances raised within the first year, with additional contributions to be directed to support priority needs and vulnerable communities in years two and three. All donations to Funds will be disbursed within 36 months.
Q: I saw there is a fee on donations to GlobalGiving's disaster funds. Can you explain that fee?
A: As part of achieving our nonprofit mission to accelerate community-led change, GlobalGiving covers its costs in a variety of ways. We retain a 12% nonprofit support fee and 3% payment processing fee for donations to our disaster funds. It may initially be confusing to donors that we retain fees. But GlobalGiving is much more than a crowdfunding website. In order to sustainably provide value to impacted communities, we retain this fee to cover our staff costs in identifying, vetting, and making thoughtful decisions regarding the stewardship of donor contributions. In addition, we provide ongoing support to community-led organizations so they are more resilient in the face of the next crisis. We also work to mobilize corporate, institutional, and individual donations to our nonprofit partners, many of which are too busy or too small to have the time or connections to fundraise on their own. Our ability to drive further support from companies turns the GlobalGiving fee into an investment that pays off for local nonprofits and the communities they serve.
The individual projects posted by our nonprofit partners responding to disasters are assessed a 5-7% nonprofit support fee (plus 3% processing fee) depending on whether they are registered in the US, UK, or internationally. Learn more about our fees.
Q: How do I know I can trust my donation to GlobalGiving?
A: GlobalGiving is a top-rated (4-star) charity on Charity Navigator. We are also accredited by the BBB Wise Giving Alliance. We've been recommended by experts in thousands of articles, including these:
Most importantly, our nonprofit partners have reinforced the value of our approach time and time again:
"We're thankful for GlobalGiving's leadership in supporting local long-term disaster recovery, and we're grateful for the trust and collaboration we have come to expect from the GlobalGiving team," said Daniel. "GlobalGiving's support enables us to say 'yes, we can help' to our neighbors who've heard 'no' far too many times. GlobalGiving's approach is worth investing in; it should be considered a model for the future of disaster recovery collaboration." – Imani Daniel, Executive Director, St. Thomas Recovery Team
Finally, at any time you're not happy with how your funds have been used, we also offer the GlobalGiving Guarantee.
Q: Can I donate goods, such as bottled water or medical supplies, through GlobalGiving to support relief efforts?
A: We appreciate your desire to give what you have in order to help people in need. GlobalGiving does not have the capacity to collect in-kind donations on behalf of our nonprofit partners. Based on the research of the Center for International Disaster Information, we recommend that individuals give cash and not in-kind donations after disasters. Through cash contributions, relief organizations can do more good for more people, with greater speed and sensitivity to emerging needs than with unrequested material donations. Cash donations help provide medical and other life-saving aid now, and rebuild critical infrastructure later. This infographic explains why sending material goods, despite the good intentions, can be costly and sometimes create a secondary disaster. If you are with a company looking to donate in-kind supplies in bulk, please visit Good360.org.